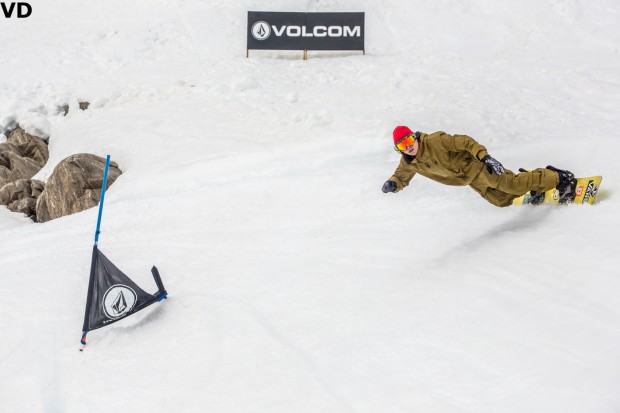 Ca c'est passé le week-end dernier et c'était une bien belle façon de clôturer la saison ! Comme chaque année, Volcom organise un banked slalom dans la station autrichienne de Kitzsteirhorn. Une bonne excuse pour passer du bon temps, rider le park, écouter de douces mélodies lors des après-ski à l'autrichienne et terminer par une sacrée fiesta avec des concerts de King Khan And The Shrines et Leopard Ale dans un château. Une grosse partie du team est présent et c'est plutôt cool de voir rider Jamie Lynn, Arthur Longo, Mike Rav ou Torstein Horgmo.
Le run du banked slalom était vraiment cool et c'est le Suisse Pascal Imhof, ancien pro rider devenu photographe, qui gagne devant Wolle Nyvelt et Mickael David. Chez les filles Chloë Sillieres est la plus rapide, suivie par Karleen Jeffery et l'autre Française Julia Perreira.
Bravo à Volcom pour ce bel évènement qui termine la saison en apothéose et merci pour l'invitation ! On vous laisse avec nos 2 petites vidéos Instagram qui résument le vendredi et le samedi et un portfolio de Vernon Deck.