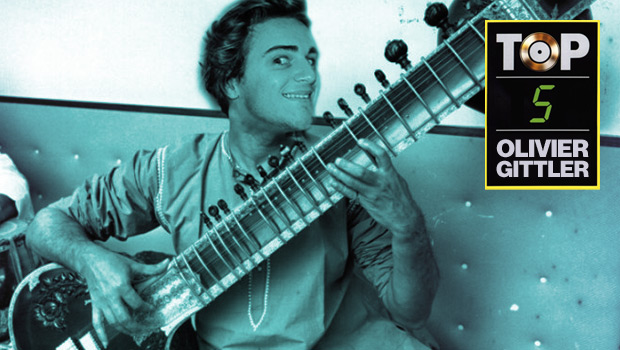 Olivier Gittler c'est le plus franglais « yeah boy that was dope » des riders français. D'ailleurs on vous a laissé ses explications en version originale. Nous pensions qu'il n'écoutait que l'album de Jay-Z et Kanye West, mais il nous a surpris avec une culture musicale plutôt riche et variée  avec un bon mix rock/soul/rap/reggae.

Mayer Hawthorne – Maybe So, Maybe No
Wo ooh woooo!! Oh ooh ohhhh, oh ooh wow wow wooowww… Maybe sooo, maybe nooo… Sa voix me ressemble dans la douche ! Haha ! Je l'ai vu en concert dans une petite salle de 60 personnes a Lyon, c'était trop cool.
The Doors – Five To One
C'est ma chanson badass !
La//KVLKD – Banderoles
Un groupe composé de mes bons potes de Paris. J'ai eu la chance de collaborer avec eux sur un de leur EP. Checkez leur actu sur leur Facebook.
Theophilus London & Big Boi – She Said OK
Il n'y a aucune autre chanson qui puisse autant me faire transporter en été pour me réchauffer en hiver.
The Cure – Why can't I be you
Australian feeeeeel….
Il faut que j'en rajoutes un 6ème même si c'est un top 5, FUCK IT HAHA !
Shaggy – It wasn't me !
BECAUSE IT WASN'T ME !!!