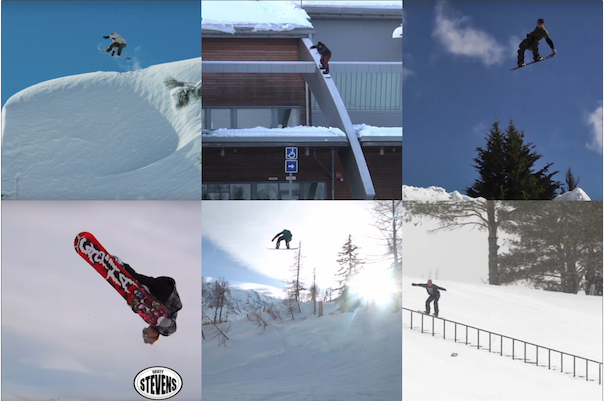 On vous a préparé un petit best of des meilleures vidéos de la saison histoire de faire passer le temps. Voici donc une sélection des parts, full ou short movie et petits edits qui nous ont plu et devraient vous divertir en cette période de confinement.
Niels Schack – Wop Solo

Arthur Longo – SHE 3
The Dust Box Presents
Videograss – Balance Beam
Suzy Greenberg 270 The Movie
Vans – Lovely Day
Adidas – Hopes Of The Highest
Tre Squad – Brain Bowl
Cees Wille – Fake Snow
Red Gerard – Joy
Cooper Whittier – Everybody, Everybody
Beyond Medals – Bronze Age
United Shapes – Channel
Vans Triple – Chapter 3 Backcountry
Bryan Fox – Life In General
Korua Shapes – SUNŌKERU
Bust Promo
Attage – Planetaria
Torment Promotional Video
Volcom – Inexact Odissey
Ride – SICKY!
The North Face – Defiance
BUZZIN
Snooze Global – Secret #4
Jill Perkins – Everybody, Everybody
Rene Rinnekangas – Everybody, Everybody
EaSTbUmFuCc sHiTHoLe
Airblaster – Skolf The Movie
Mt.Mtn – « sincerely…devastated »
Crystall Ball – No Cap