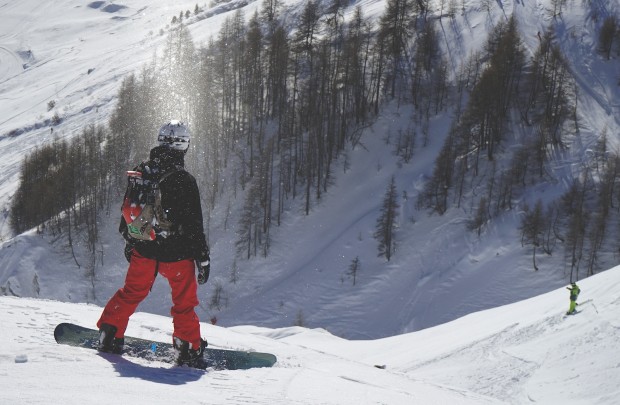 Vous avez peut être entendu parler de RideWithLocal via les réseaux sociaux où la session que nous avons fait avec eux à Courchevel récemment. Mais pour savoir ce qui se cache derrière ce nom, nous avons parlé avec l'homme aux 1000 projets, Alexis De Tarade, ancien rédacteur de Method Mag, puis filmeur pour Epic TV pour en savoir plus sur ce site qui propose un service de mise en relation façon Uber ou Airbnb mais pour les leçons de snowboard.
Photos ©Ride With Local
Pourquoi avoir créé ce site ?
Le fondateur Greg est un grand voyageur qui est toujours sur sa board, en surf ou en snow, mais il se retrouvait parfois tout seul. Lors d'un surf trip, les vagues étaient plutôt grosses. Bien qu'il soit un bon surfeur, il ne voulait pas prendre le risque d'aller dans un spot inconnu et de se retrouver en galère. C'est là qu'il a eu l'idée d'une application pour mettre en contact les voyageurs avec des locaux qui pourraient leur servir de guide. Et boom, RideWithLocal est né !
Comment définir un Local ?

 C'est une question que je me pose souvent. Est-ce parce qu'on est né à un endroit ? Qu'on a un tatouage du drapeau local ? Qu'on a vécu là pendant 20 ans ? Je pense qu'en fait c'est assez évident de savoir quand on est un local. Tu marches dans la rue et les gens te saluent. Tu connais les locaux et ils te connaissent. Tu sais ce qu'il y a au coin de la montagne et au fond de l'eau.
Pourquoi est-ce une bonne idée de faire confiance à un Local ?
Un local peut aider à prendre une bonne décision, à apprendre plus vite, à mieux apprécier l'expérience et à être en sécurité. Tous nos locaux ont des licences, ils vivent pour rider et savent ce qu'ils doivent montrer aux gens pour qu'ils profitent au mieux. Que ça soit leur montrer les bons passages, leur faire essayer le matos adéquat où les emmener dans les bars cool après la session.
Comment bien choisir son guide sur le site ?
Le site marche comme une sorte de Airbnb où on peut chercher un endroit selon le sport avec certains critères, que ça soit pour une leçon de longboard ou un guide freeride en montagne. Tous les guides sont notés par les utilisateurs donc avec le temps, le classement et les commentaires sont un bon indicateur de la qualité du service afin de trouver le local qui convient.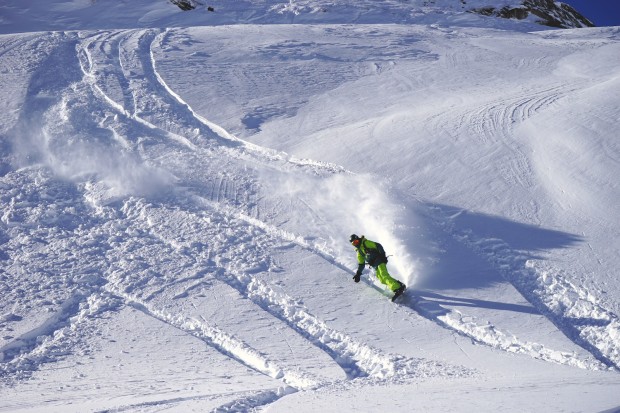 Dans quelles stations sont vos guides ?
Nous sommes partout. Nous avons des guides de l'Islande à l'Inde. Pour cette première saison à la montagne nous nous sommes concentrés sur les Alpes françaises. Nous avons des gens dans les principales stations : Tignes, Meribel, Avoriaz, Les Deux Alpes, Serre Chevalier, Vars, Chamonix ou des plus petits comme Valloire. Nous voulons avoir des locaux dans toutes les stations françaises la saison prochaine.
Avec quels pros travaillez-vous déjà ?
Pour les pros qui parlent français nous avons Valerian Ducourtil, Aymeric Tonin, Tyler Chorlton et Marion Haerty mais elle est assez occupée en ce moment avec le Freeride World Tour. Quand elle aura trouvé le temps de finir son diplôme d'enseignante elle veut organiser des rassemblements freestyle et freeride pour les filles avec nous la saison prochaine. Vous pouvez même réserver un cours avec les Sneaky Snails pour cruiser le park de Vars avec eux !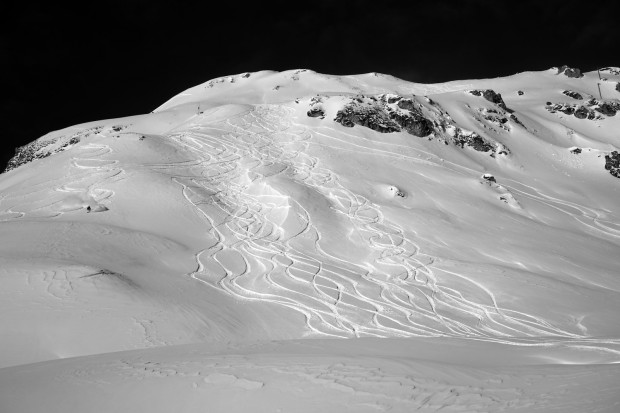 Quels sont les meilleures écoles de snowboard du site ?
Nous essayons de travailler seulement avec des écoles qui ont bonnes réputations et existent depuis un moment mais nous voulons aussi permettre à des jeunes indépendants de se faire connaitre. Pour nommer deux bonnes écoles qui valent le coup, Mint Snowboard à Avoriaz fait du beau boulot avec ses camps freeride et ses leçons de mini shred pour les kids. Nicolas Glize à Val d'Isère est le boss de l'Espace Killy. Il a vraiment une grosse connaissance de la montagne qui vous fera découvrir de nouvelles expériences dans votre façon de rider.
Est-ce que l'ESF vous déteste ?
Non, nous sommes là pour aider toutes les écoles en faisant la promotion de leurs services, en leur amenant de nouveaux clients et en rendant la montagne plus accessible à plus de gens à des prix corrects et en supportant l'économie locale. Mais nous attendons toujours qu'une école ESF signe chez nous !
/////
English version below
We sat down with Alexis de Tarade from the ridewithlocal.com to discuss his new endeavor that is an innovative way to bring tourists and locals closer on and off the mountain. The site is still pretty fresh but the attention is growing, so if you are an snowboard instructor or need to find one, you might want to read this.


Why did the company get created?
Well, the founder, Greg, was a big traveler, always with a board, either a surfboard or a snowboard, but he wasn't always with a crew. One time he was surfing and the swell was pretty large. He knows how to surf but he was in unknown waters and didn't want to just jump in and get a bad surprise. So he had the idea for an app that helps put you in touch with locals that were guides or instructors. And boom, RideWithLocal was born!
What makes a Local?
This is a question I have often asked myself too. Is it that we're born in the area? That you have a tattoo of the local flag? Is it that you have lived there for 20 years? Well, I think it's pretty obvious when you are a local. You walk down the street and people know you. You are familiar with the locals and they are familiar with you. You know what's around the corner on the mountain and you know what's under water on the break.
Why is a Local a good idea?
A local  can help people make good decisions, learn faster, have a better local experience and most importantly be safe. All our Locals are all licensed, live to ride and know how to show someone the best experience in their local area whether it's have them take the right runs, try a one of a kind board or take them to the right bar after the session for a good ambience.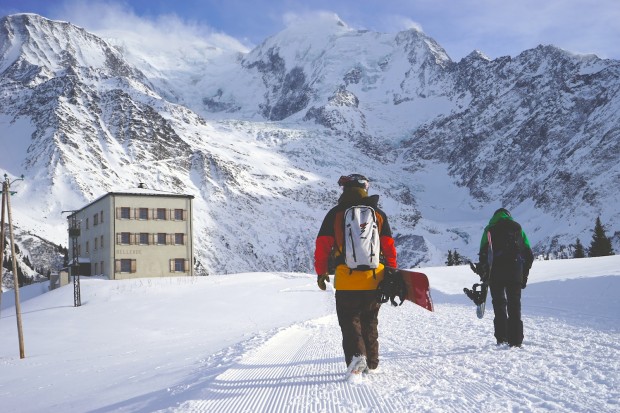 How do you pick a guide amongst the rest on the site?
The site works sort of like Airbnb where you can search an area by sport with certain criteria, whether it be a longboard surf lesson or powder guide on the mountain. All the guides have been reviewed by the users so with time, ranking and reviews let people know about the quality of the service and if they local is the one right for them.
What resorts do you have guides in?
We are global. We have mountain guides from Iceland to India. This first season in the mountains we focused on the French Alps. We have guys in all the major resorts like Tignes, Meribel, Avoriaz, Les Deux Alpes, Serre Chevalier, Vars, Chamonix and even some smaller resorts like Valloire. We plan to have some locals in every French resort by next season.
What know pros work with you?
For French speaking pros so far we got Valerian Ducourtil, Aymeric Tonin,  Tyler Chorlton and Marion Haerty but she is pretty busy with the Freeride World Tour at the moment. Once she finds the time to finish her instructor's license she is trying to organize some Female Freestyle and Freeride gatherings with us next season once. You can even catch the Sneaky Snails for cruise in the park if you are need of some buddies to do laps with!
What are some of the best snowboarder schools on your site?
We try to only work with reputable services that have been around for a while and have a good reputation but we also want the site to become a place where younger independents can build a reputation. To name two good schools that are worth noting, Mint Snowboard (https://ridewithlocal.com/school/43) in Avoriaz is pretty awesome with all their powder camps and mini shred lessons for the kids. Nicolas Glize (https://ridewithlocal.com/instructor/69) in Val D'Isere is the boss of Espace Killy. He teaches you so much about understanding the mountain and riding really because a whole new experience.
Does ESF hate you guys?
No, we are here to help all schools by promoting their services, bringing them new clients and making the mountains more accessible to more people at a fair price while supporting the local economies. But, we are still waiting for an ESF school to sign-up! 🙂